TFV12 Prince Tank, the baby of the super powerful cloud beast king , is not only a powerful one but also an all-round sub ohm tank for daily use.
This kit includes three newest & carefully modulated coils: the Prince Q4, X6 and T10, all of which have huge cloud and extremely dense flavor.
It also has newly designed crown-style body and colorful Cobra resin drip tip. Besides, it uses convex glass tube, which effectively enlarged the capacity to 8ml!
Start your vaping with TFV12 Prince tank, you will find out the innovation just keeps changing the vaping experience!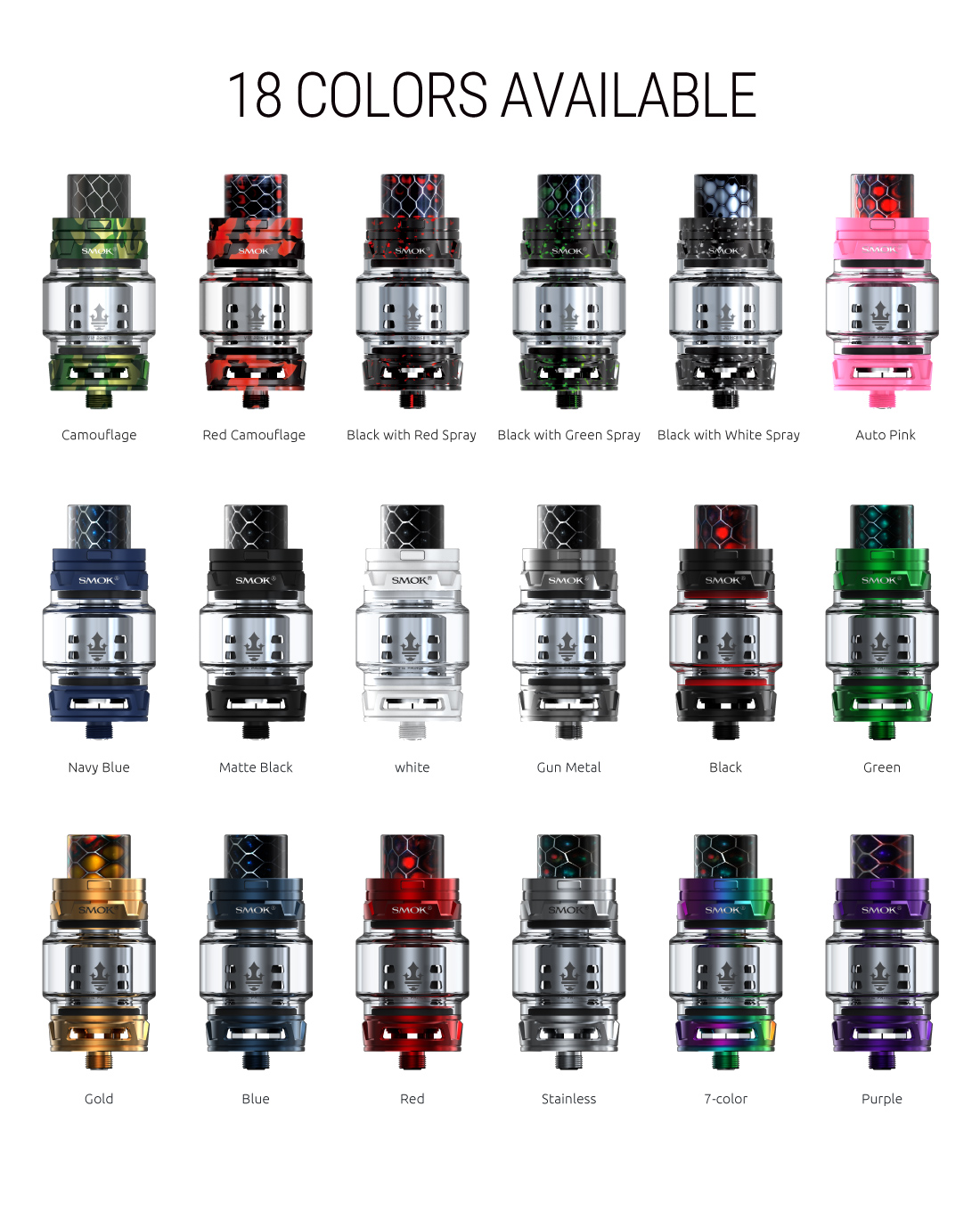 THE KIT INCLUDES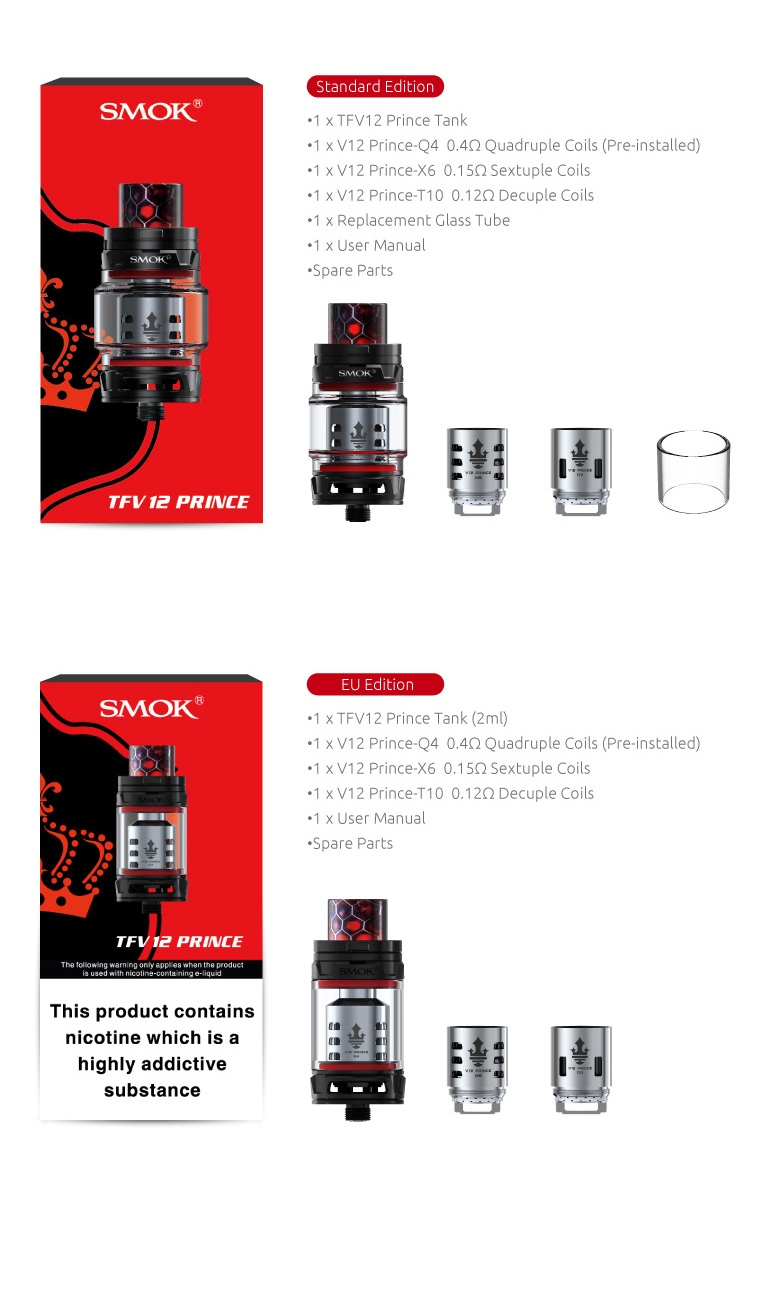 SPECIFICATIONS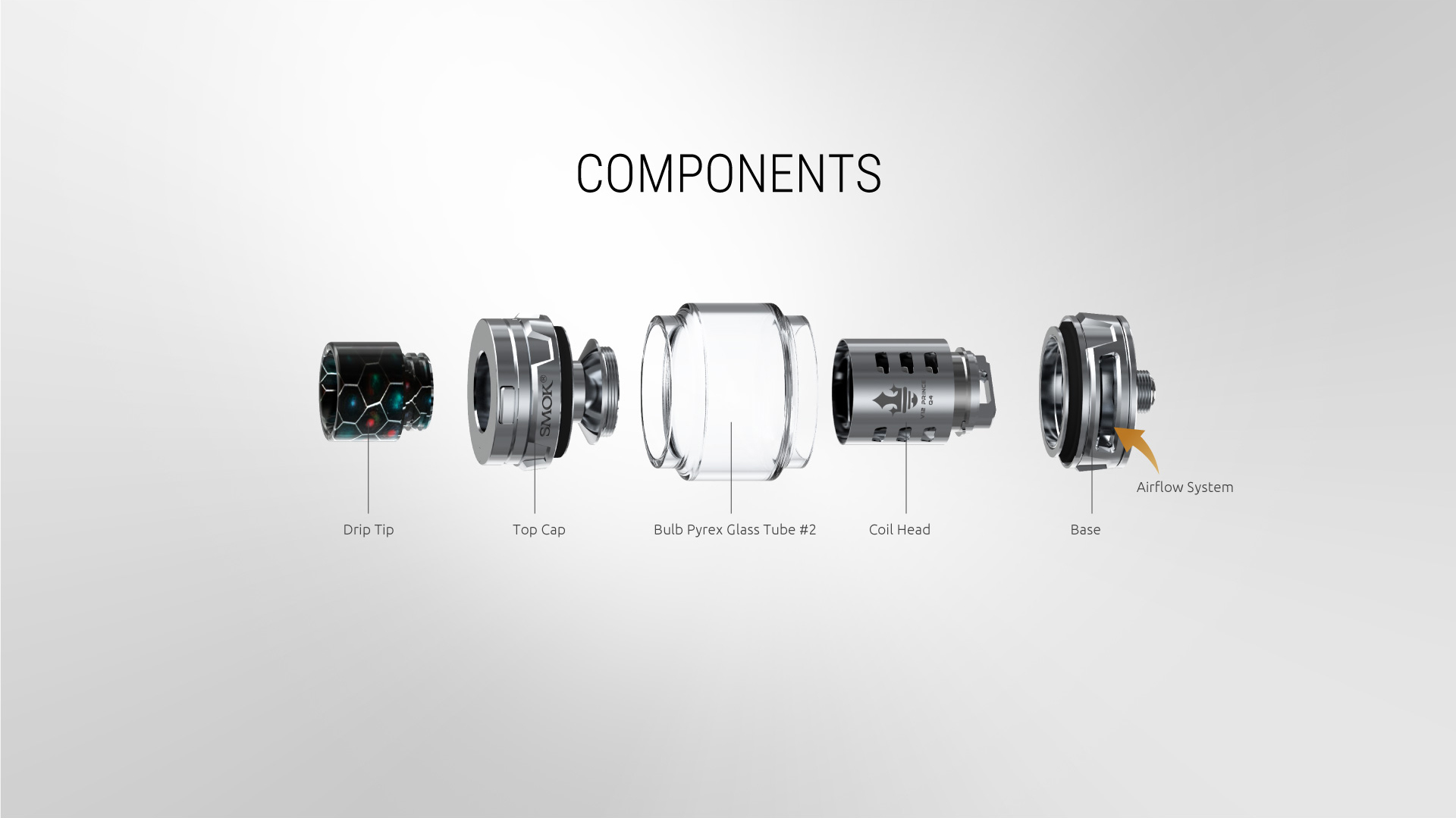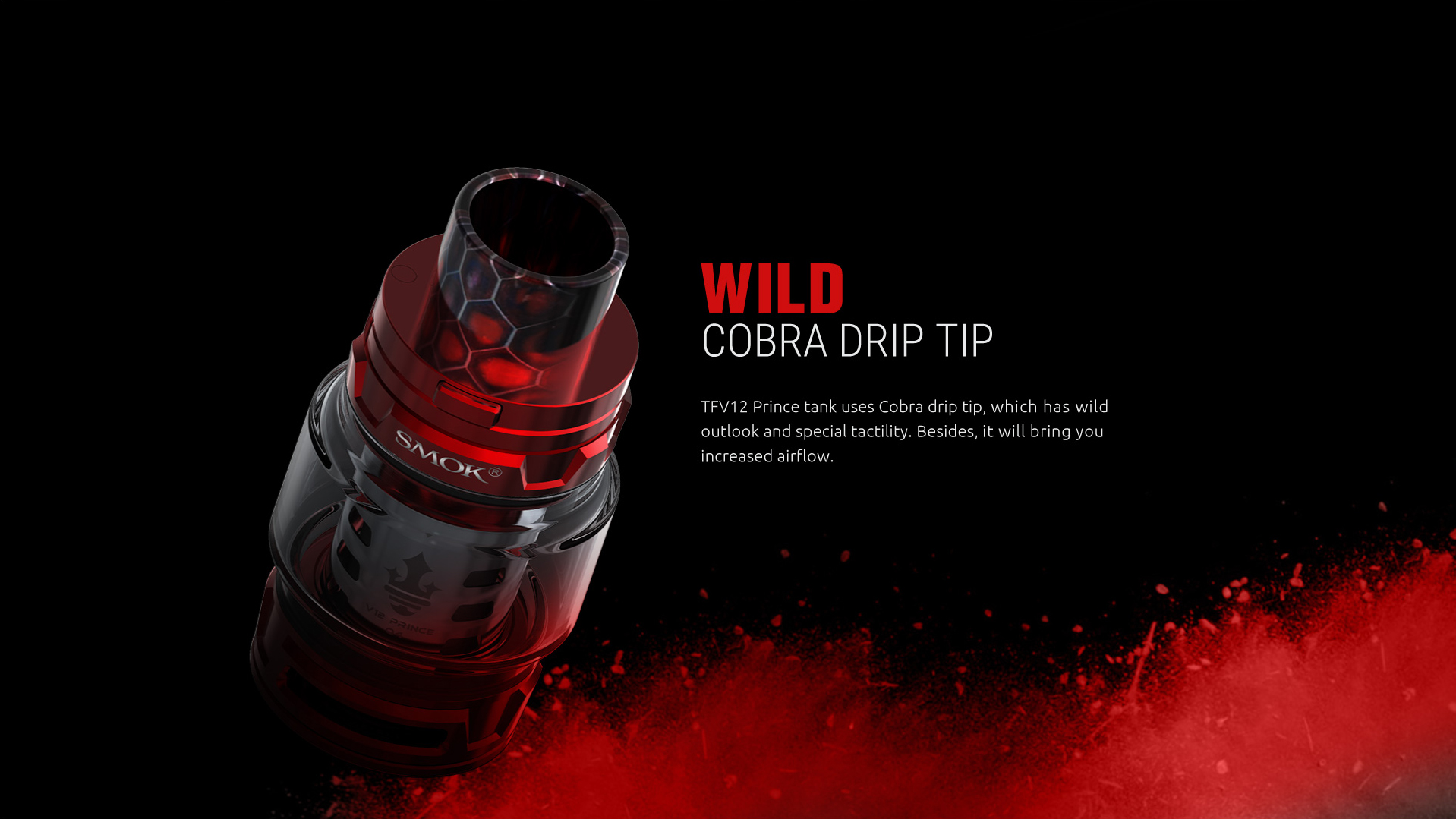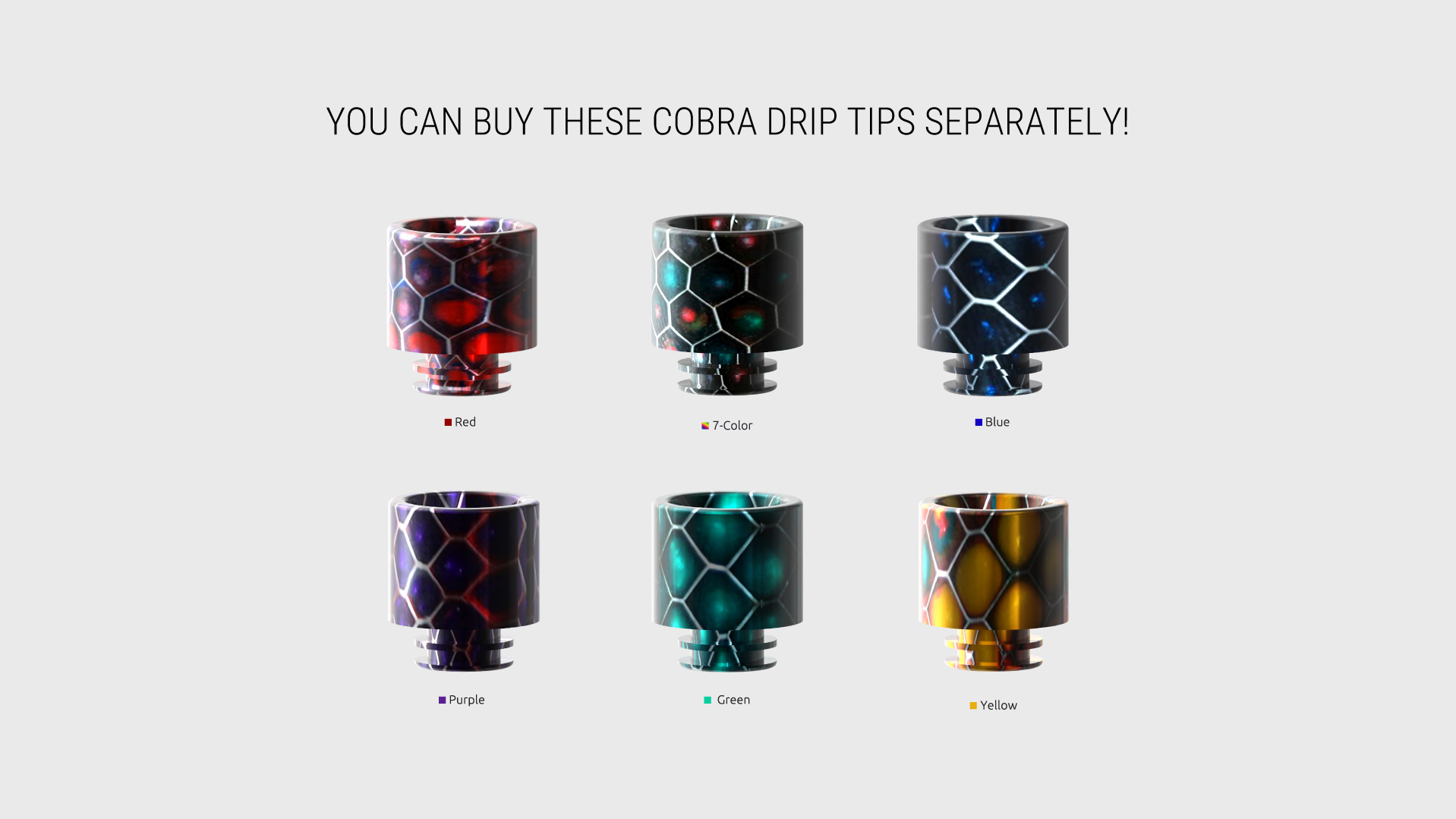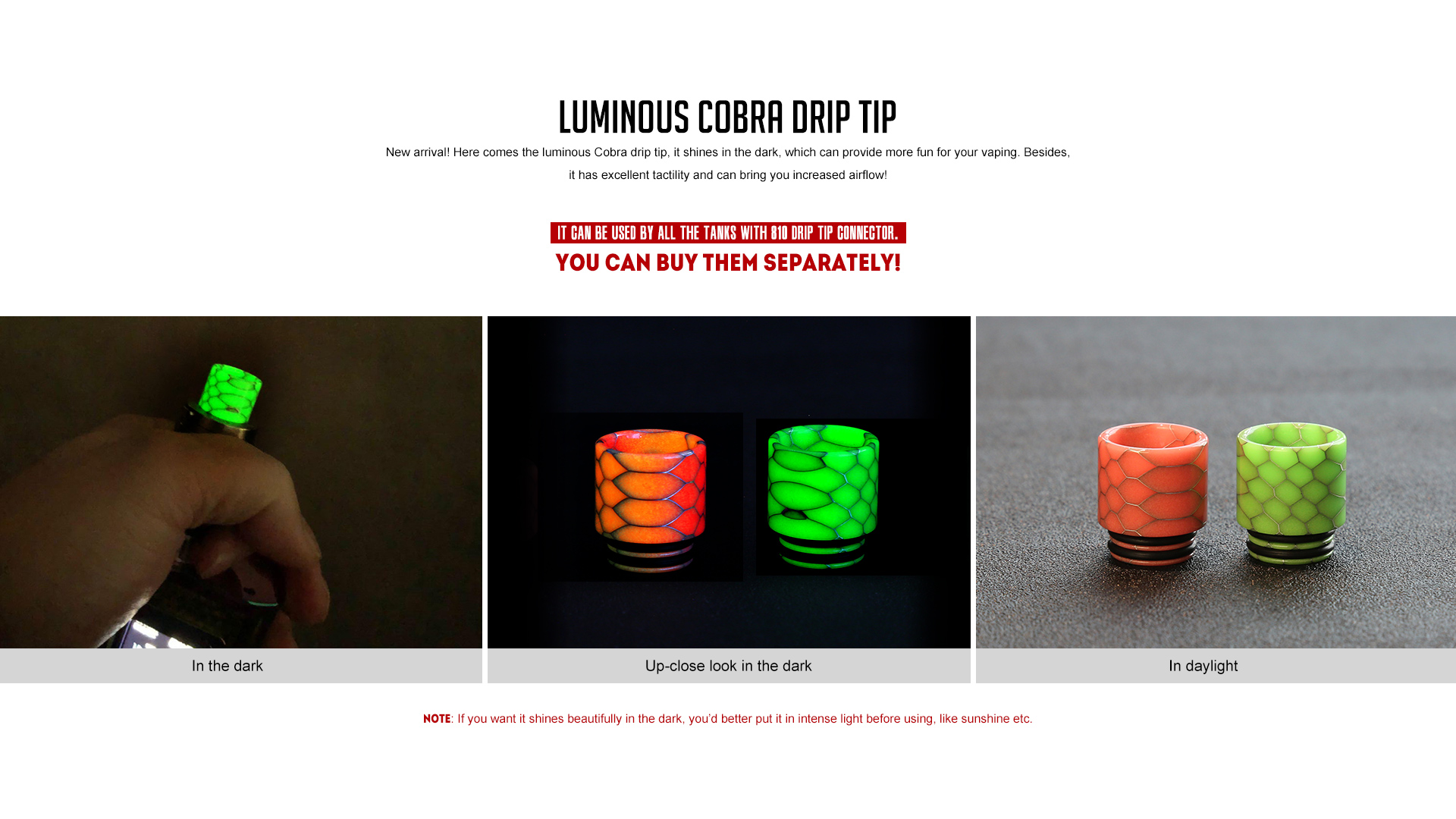 CONVEX GLASS TUBE
Different from traditional tanks, TFV12 Prince adopts convex glass tube–Bulb Pyrex Glass Tube #2,
which can effectively enlarge the e-juice capacity .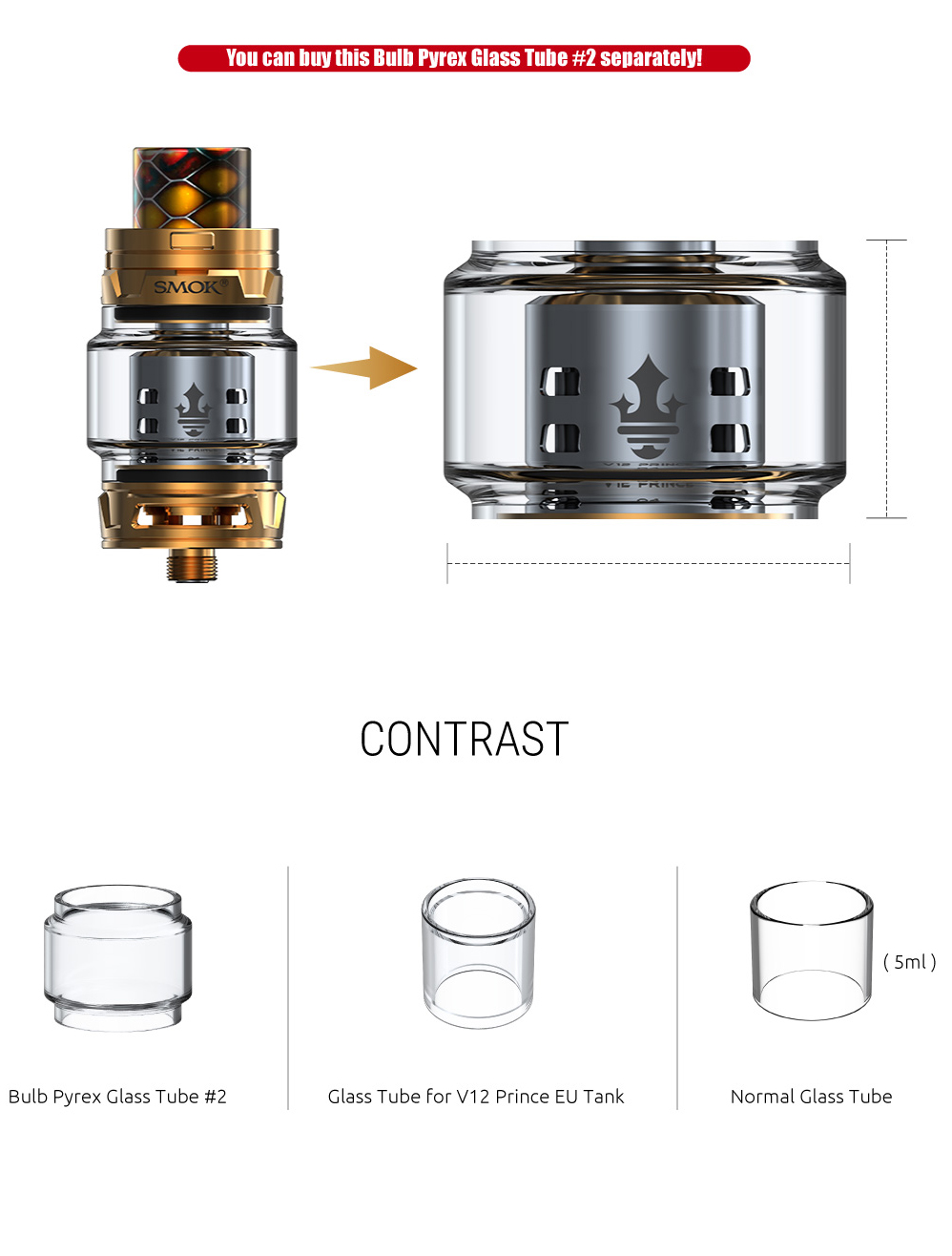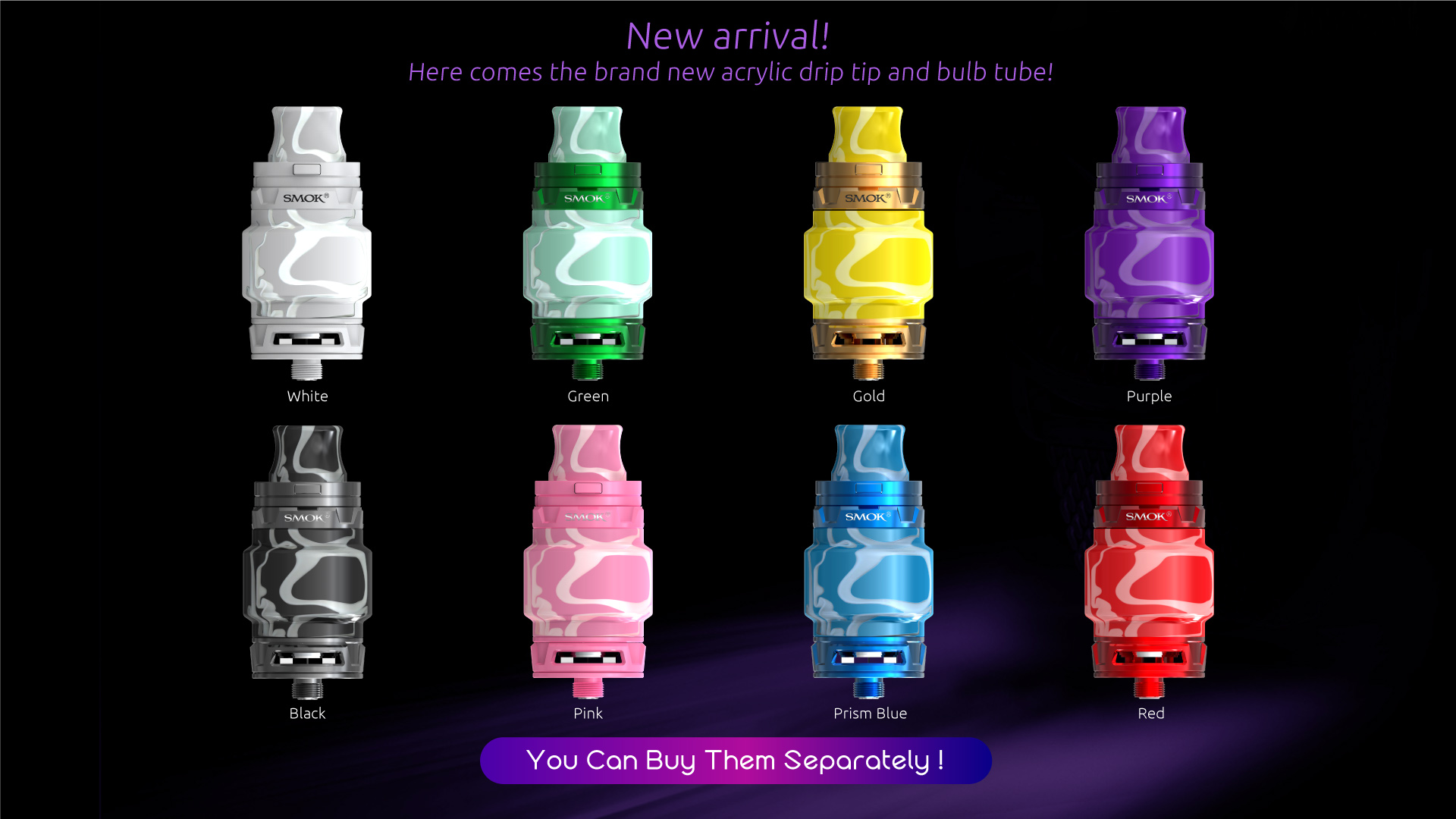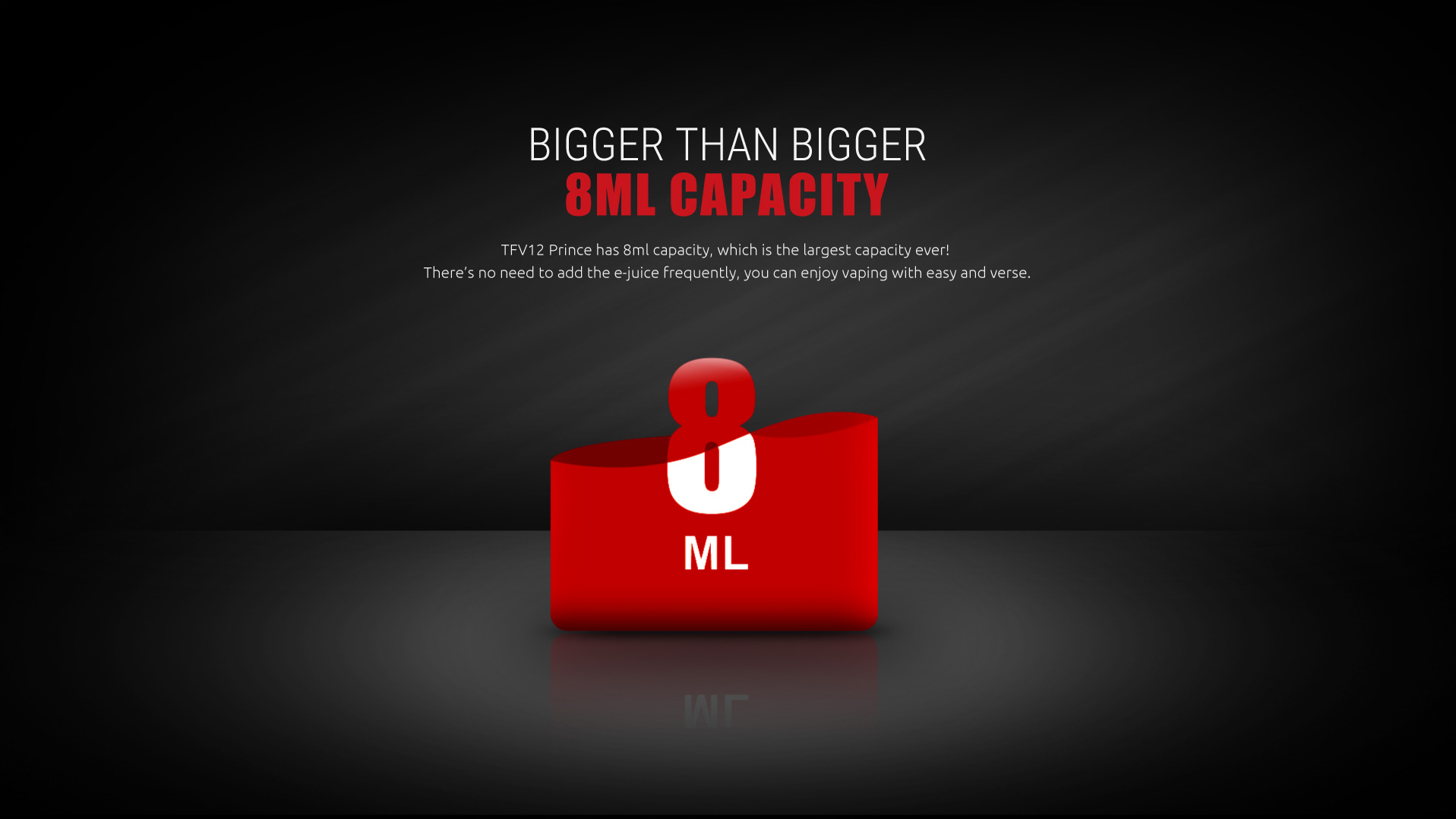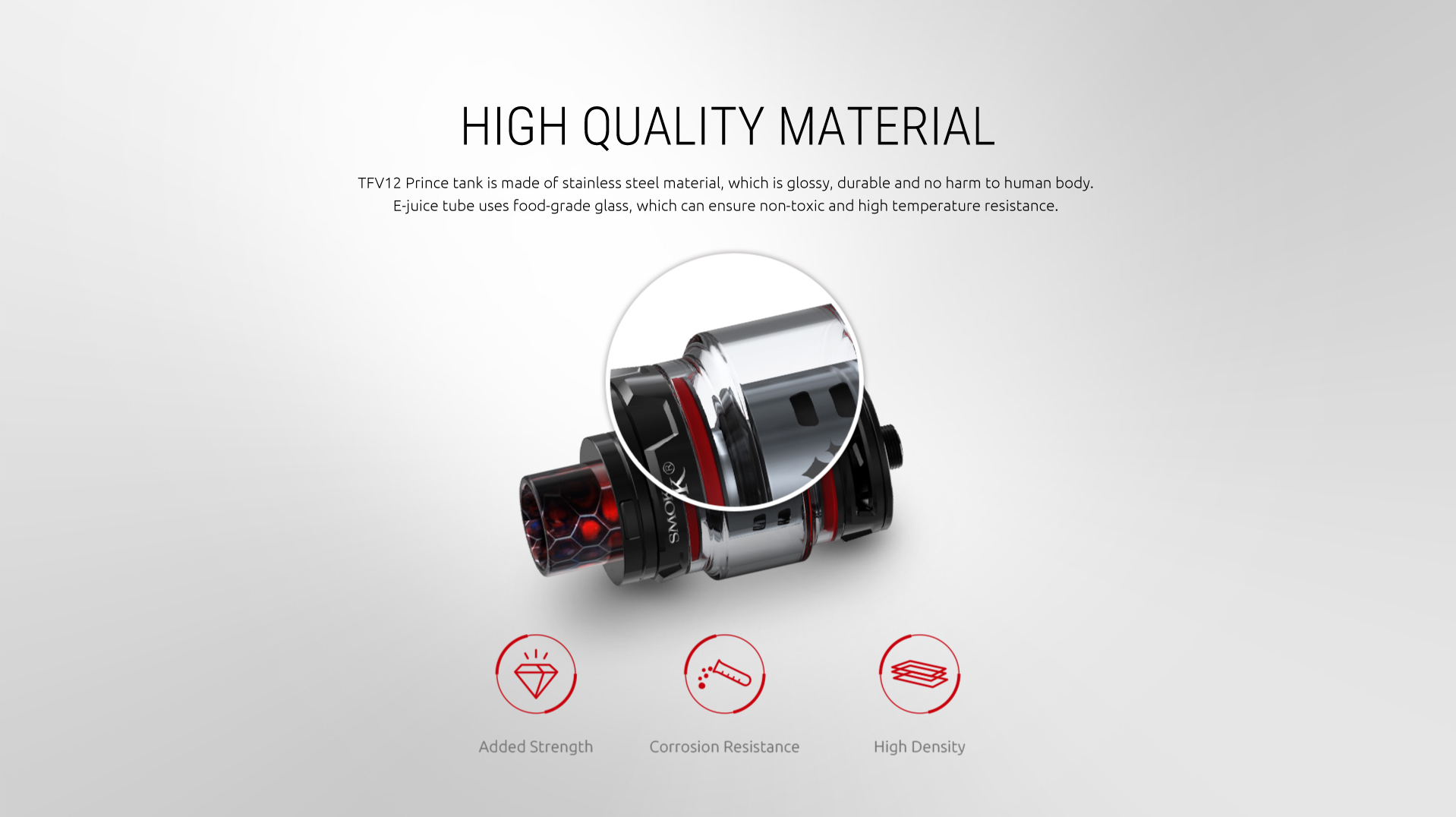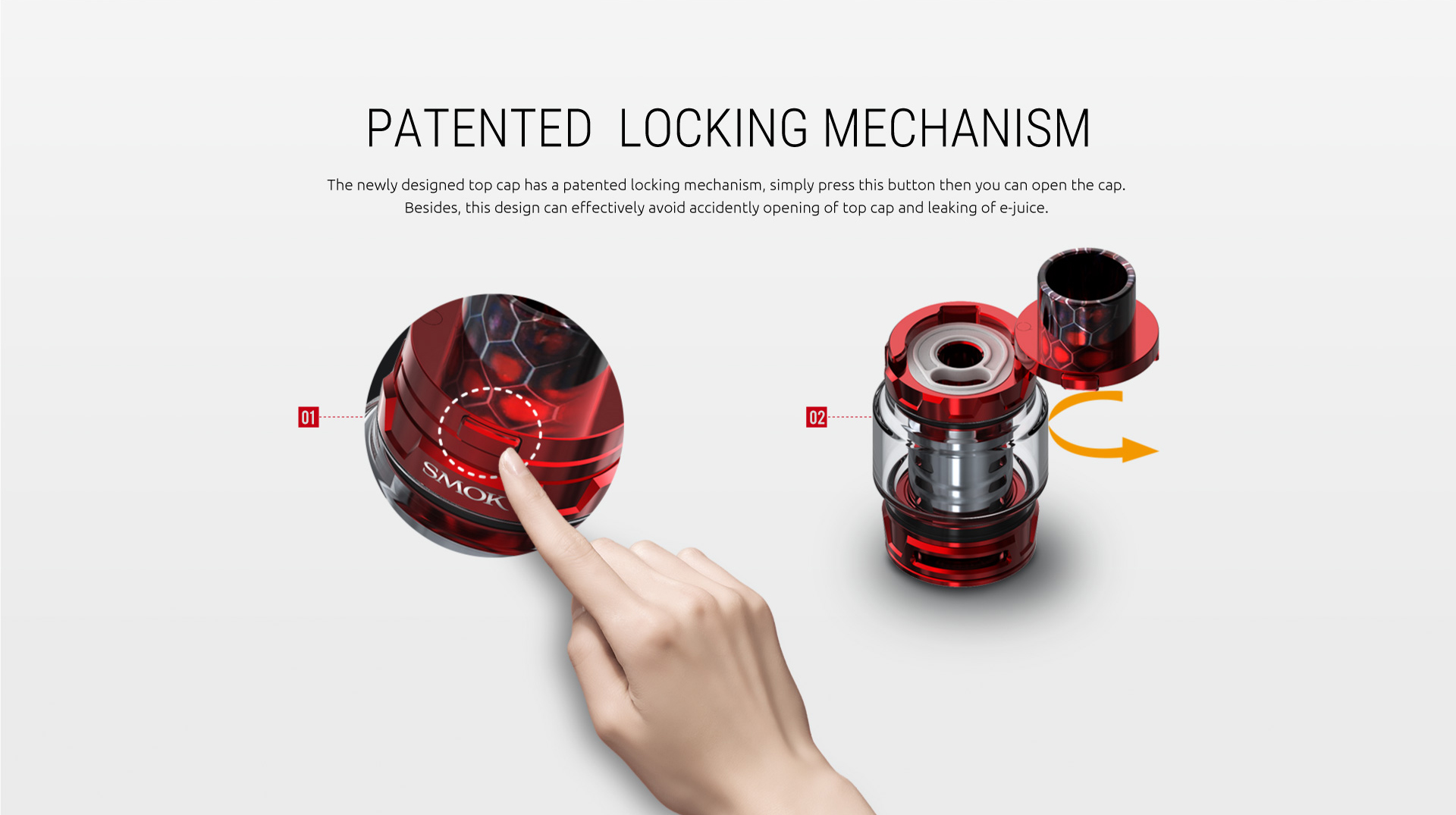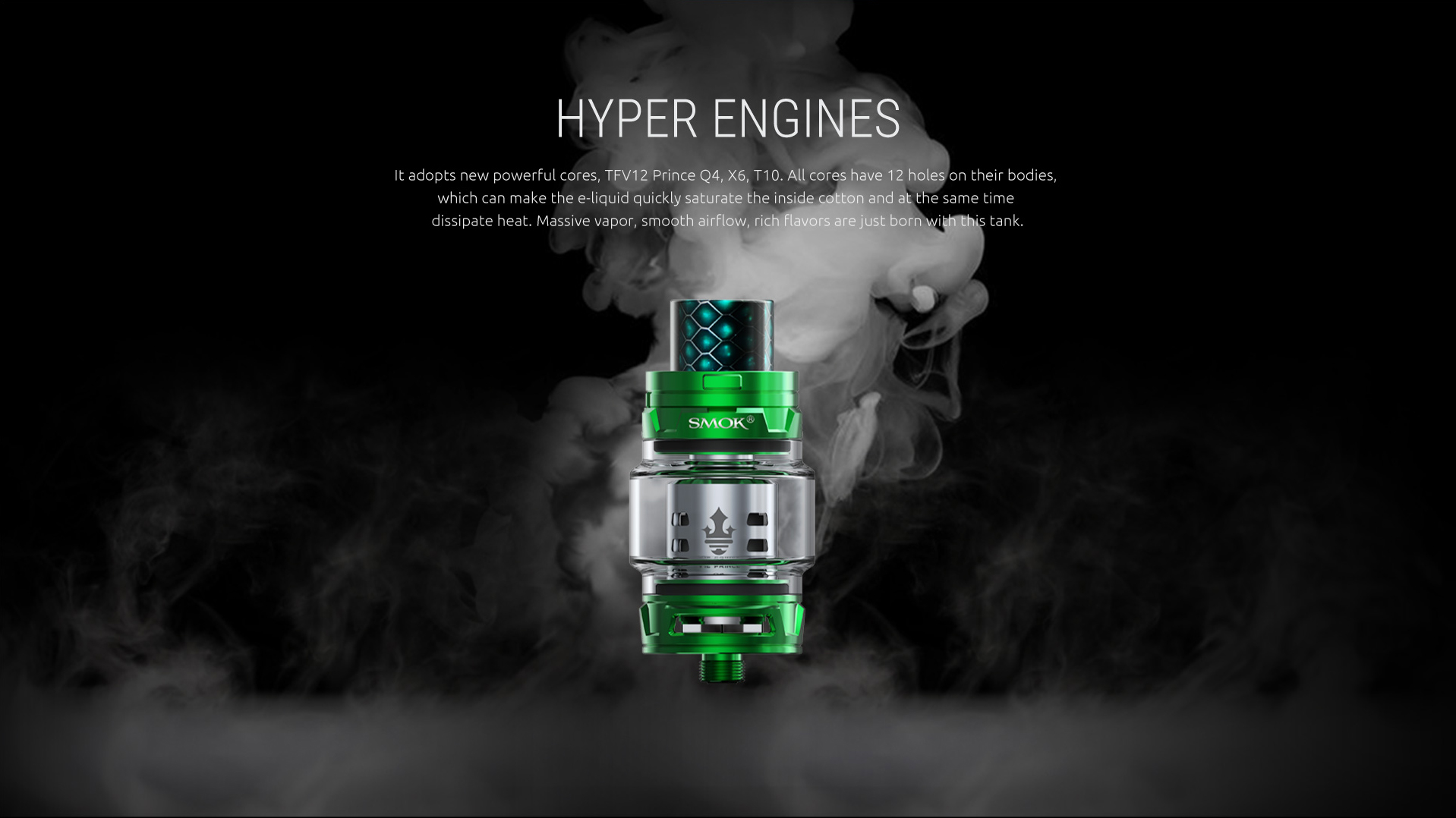 TFV12 PRINCE CORES
New arrival! Here comes TFV12 Prince Mesh coil , a revolutionary new one with unbreakable power!
It has mesh inside, which can enlarge heating area and speed heating process.
Besides, it would bring you excellent flavors and huger vapor production!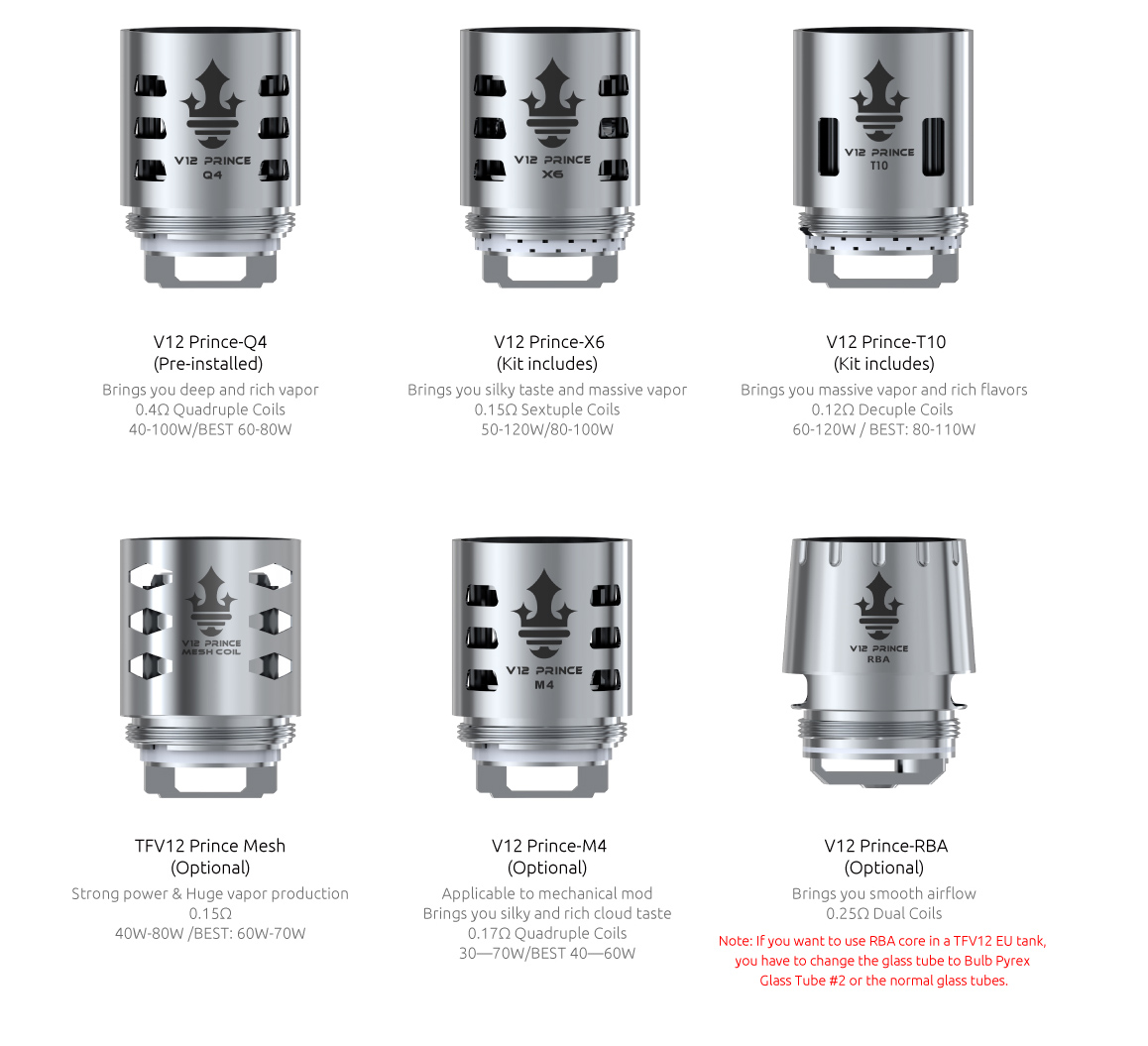 COMPATIBLE WITH G-PRIV 2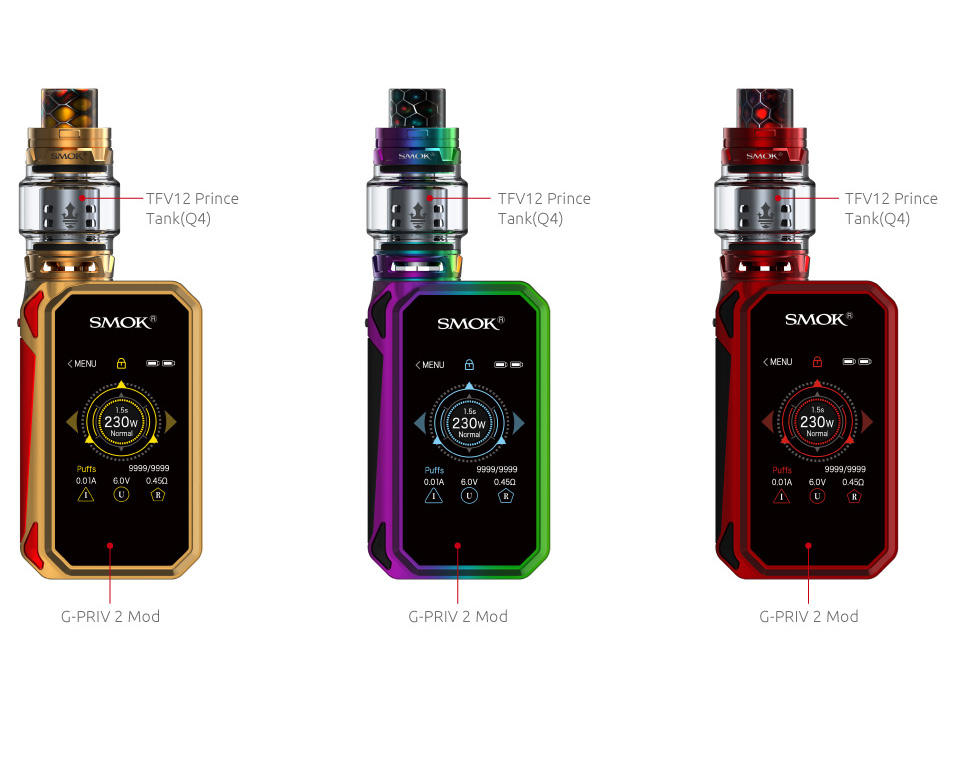 TOP REFILL SYSTEM
Top rotary refill makes filling a easy thing. Leak proof slot can significantly solve leaking problem.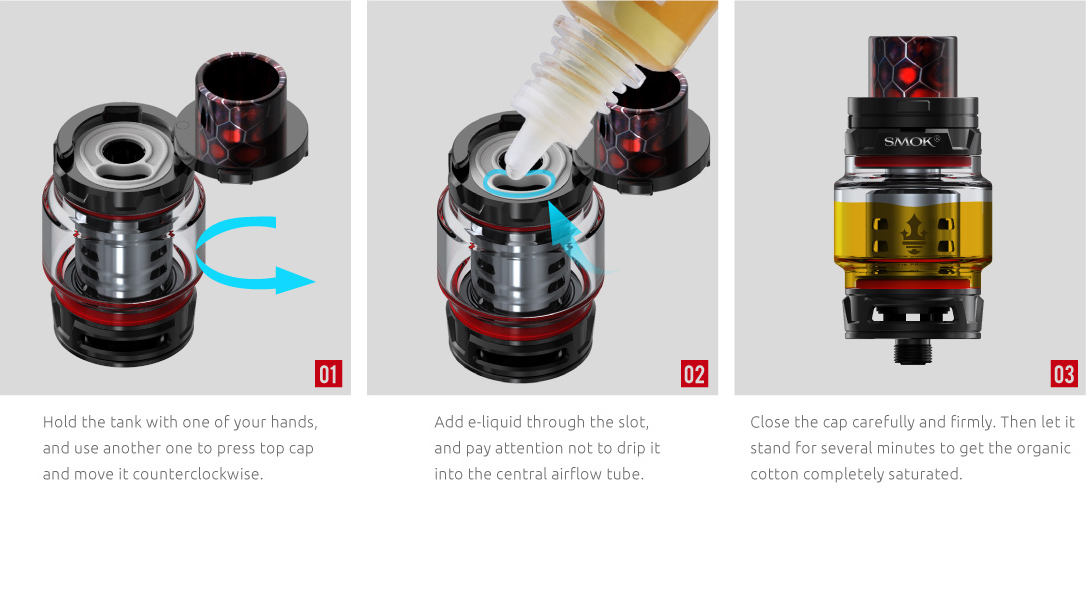 HOW TO BUILD THE RBA